Back
Nada Debs x Studio Lél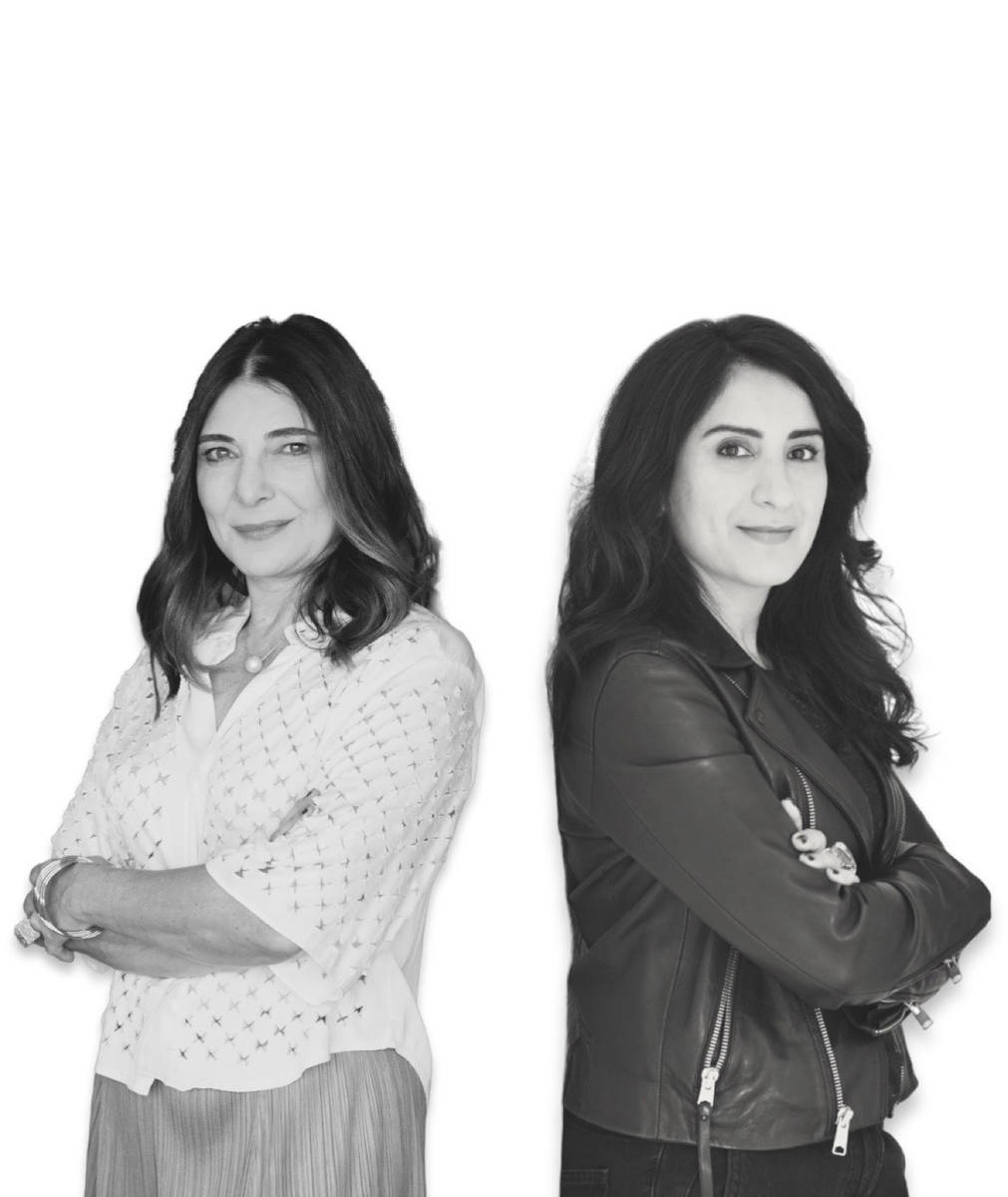 NADA DEBS X STUDIO LÉL

'Gandhara Carapace' is a set of tables and seats with minimalist lines, highlighting mosaic surfaces of semiprecious stones (lapis lazuli, amazonite, onyx, malachite) and marble stones. The project uses traditional stone inlay techniques and a palette of beautiful colors to realize a very contemporary look and feel. For the Florentines of the 16th-century Italian Renaissance, who brought this art to its apogee, this meticulous act of cutting and adjusting stones into intricate and exquisite forms was akin to painting – "painting in stone". The presentend works incorporate a 'Carapace' polygonal marble motif that evokes geometry as a universal language and represents a symbol of protection.

'Gandhara Carapace' illustrates Nada Debs' world-renowned multicultural approach to design, as well as her talent for revisiting fine crafts in a contemporary light. The collection was born from the collaboration between Nada Debs and Meher Asad, a graduate of the Pratt Institute in NYC and artistic director of Studio Lél, which for thirty years has been committed to preserving and re-interpreting the art of stone inlay.

NADA DEBS

Nada Debs is world renowned for her collaborations with regional artisans, creating finely crafted furniture and objects that employ traditional processes to achieve multicultural expressions with 21st century appeal. For her, craft is an ideal vehicle for uplifting communities, preserving ancient knowledge, and bringing people together across borders, timelines, and identities. It is an approach she calls "handmade and heartmade", which draws on her own transcontinental experiences – from her upbringing in Japan and her training at the Rhode Island School of Design in the US, to her early career in the US and the UK. For the last two decades she has lived and worked in Lebanon, where her family is originally from, drawing inspiration from the places she has called home – Japan, the US, and the UK – to rejuvenate the craft traditions of the Middle East's Levant region. In September 2023, the Institut du Monde Arabe in Paris awarded her with the Design Grand Prix d'Honneur.

Nada Debs' work spans several scales and practices: from object and furniture design to one-off commissions in the fields of design, art, fashion, jewellery and interior design. With each project, she cleverly instills culture and craftsmanship in pieces imbued with emotional resonance that embody a human story and a sense of belonging. Indeed Nada Debs does not only believe in form and function. She values connections – to places, to others, and to our own identity in the wide world. The materials she chooses all tell a tactile story. For her, the human hand is a voice, and the artisan a storyteller. She describes craft as a skill that carries a memory, but also as a feeling that extends beyond geography, language and culture. As a result, her creative process combines ideas, skills and techniques gathered from her travels to form a unique cultural interaction. "My work is driven by a belief in the power of craft to cross time and boundaries and touch us on a primal level."

STUDIO LÉL

A multi-disciplinary artist and designer, artistic director of Studio Lél, Meher Asad is dedicated to perpetuating the legacy of the applied arts by infusing them with a contemporary aesthetic. She has brought Studio Lél, the artistic collective that her mother Farhana founded thirty years ago in Peshawar, Pakistan, to international recognition. In 2019, she received an award from the Gates Foundation. In 2023, she exhibited at Doppia Firma in Milan, Italy. At Studio Lél, the creative possibilities of stone inlay are further explored and updated by incorporating other techniques such as French eglomerate glass (gilding on glass), scagliola (plaster pouring), and cloisonné (enameling). The studio hosts local artisans as well as Afghan master craftsmen who have taken refuge in Pakistan, striving to preserve and pass on the knowledge and skills of this centuries-old art to future generations.

The art of stone inlay or 'pietra dura' – also known as 'parchin kari' in South Asia – originated in the ancient Roman technique of opus sectile, which not only underwent a revival but reached the pinnacle of its development in the hands of the Florentines during the Italian Renaissance in the 16th century. For them, this meticulous act of cutting and adjusting stones into intricate and exquisite forms was akin to painting – "painting in stone". In the following century, the art of pietra dura spread to Russia, Iran and across South Asia, to Afghanistan, India and Pakistan, under the patronage of the Mughals.
NADA DEBS X STUDIO LÉL

'Gandhara Carapace' est un ensemble de tables et d'assises aux lignes minimalistes, mettant en lumière des surfaces en mosaïque de pierres semi-précieuses (lapis lazuli, amazonite, onyx, malachite) et de marbres. Le projet utilise des techniques traditionnelles d'incrustation de pierre et une palette de couleurs magnifiques pour créer un visuel et un ressenti très contemporains. Pour les Florentins de la Renaissance italienne du 16e siècle, qui portèrent cet art à son apogée, cet acte de taille de pierres et d'ajustement méticuleux en formes complexes et exquises était synonyme d'acte de peinture : la "peinture de pierre". Les œuvres présentées intègrent un motif polygonal en marbre, la "carapace", qui évoque la géométrie en tant que langage universel et représente un symbole de protection.

'Gandhara Carapace' illustre l'approche multiculturelle du design de Nada Debs, reconnue dans le monde entier, ainsi que son talent pour revisiter les métiers d'art sous un jour contemporain. La collection est née de la collaboration entre Nada Debs et Meher Asad, diplômée du Pratt Institute de New York et directrice artistique de Studio Lél, qui, depuis trente ans, se consacre à la préservation et à la réinterprétation de l'art de l'incrustation de pierre.

NADA DEBS

Nada Debs est mondialement connue pour ses collaborations avec des artisans régionaux, créant un mobilier et des objets finement travaillés qui utilisent des processus traditionnels pour obtenir des expressions multiculturelles ancrées dans le 21e siècle. Pour elle, l'artisanat est un vecteur idéal pour élever les communautés, préserver les savoirs anciens, et rassembler au-delà des frontières, des époques et des identités. Cette approche, qu'elle appelle "handmade and heartmade", s'inspire de ses propres expériences transcontinentales, de son éducation au Japon à sa formation à la Rhode Island School of Design aux États-Unis, en passant par ses débuts de carrière aux États-Unis et au Royaume- Uni. Depuis vingt ans, elle vit et travaille au Liban, d'où sa famille est originaire, s'inspirant des lieux où elle a vécu – le Japon, les États-Unis et le Royaume-Uni – pour revisiter les traditions artisanales de la région du Levant au Moyen-Orient. En septembre 2023, l'Institut du Monde Arabe à Paris lui a décerné le Grand Prix d'Honneur du Design.

Le travail de Nada Debs s'étend sur plusieurs échelles et disciplines : de la conception d'objets et de mobilier à des commandes uniques dans les domaines du design, de l'art, de la mode, du bijou et de l'architecture d'intérieur. Dans chaque projet, elle met en œuvre sa capacité à distiller la culture et l'artisanat pour créer des objets à résonance émotionnelle, qui incarnent une histoire humaine et évoquent un sentiment d'appartenance. Car Nada Debs ne croit pas seulement à la forme et à la fonction. Elle accorde de l'importance à la connexion – aux lieux, aux autres, et à notre propre identité dans un monde plus vaste. Les matériaux qu'elle choisit racontent tous une histoire tactile. Pour elle, la main de l'homme est une voix, et l'artisan, un conteur. Elle décrit l'artisanat comme un métier qui transmet une mémoire, mais aussi comme un sentiment qui va au- delà de la géographie, de la langue et de la culture. Son processus de création associe ainsi des idées, des compétences et des techniques issues de ses voyages, pour former un échange culturel unique. « Mon travail est guidé par la conviction que l'artisanat a le pouvoir de traverser le temps et les frontières et de nous toucher à un niveau primitif. »

STUDIO LÉL

Artiste et designer pluridisciplinaire, directrice artistique de Studio Lél, Meher Asad s'attache à perpétuer l'héritage des arts appliqués en leur insufflant une esthétique contemporaine. Elle a permis au Studio Lél, le collectif artistique que sa mère Farhana a fondé il y a trente ans à Peshawar au Pakistan, d'acquérir une reconnaissance internationale. En 2019, elle a reçu un prix de la Fondation Gates. En 2023, elle a exposé à Doppia Firma à Milan, en Italie. Au Studio Lél, les possibilités créatives de l'incrustation de pierre sont explorées et actualisées en incorporant d'autres techniques telles que le verre églomisé français (dorure sur verre), la scagliola (coulée de plâtre) et le cloisonné (émaillage). Le studio accueille des artisans locaux ainsi que des maîtres artisans afghans réfugiés au Pakistan, s'efforçant de préserver et transmettre les connaissances et les compétences de cet art séculaire aux générations futures.

L'art de l'incrustation de pierre ou 'pietra dura' – également appelé 'parchin kari' en Asie du Sud – est issu de l'ancienne technique romaine de l'opus sectile, qui connut non seulement un renouveau mais atteint son plus haut niveau de développement entre les mains des Florentins pendant la Renaissance italienne du 16e siècle. Pour eux, cet acte de taille de pierres et d'ajustement méticuleux en formes complexes et exquises était synonyme d'acte de peinture : la "peinture de pierre". Au cours du siècle suivant, l'art de la pietra dura s'est diffusé en Russie, en Iran et dans toute la région de l'Asie du Sud, en Afghanistan, en Inde et au Pakistan, sous le patronage des Moghols.