Back
Studio Cogitech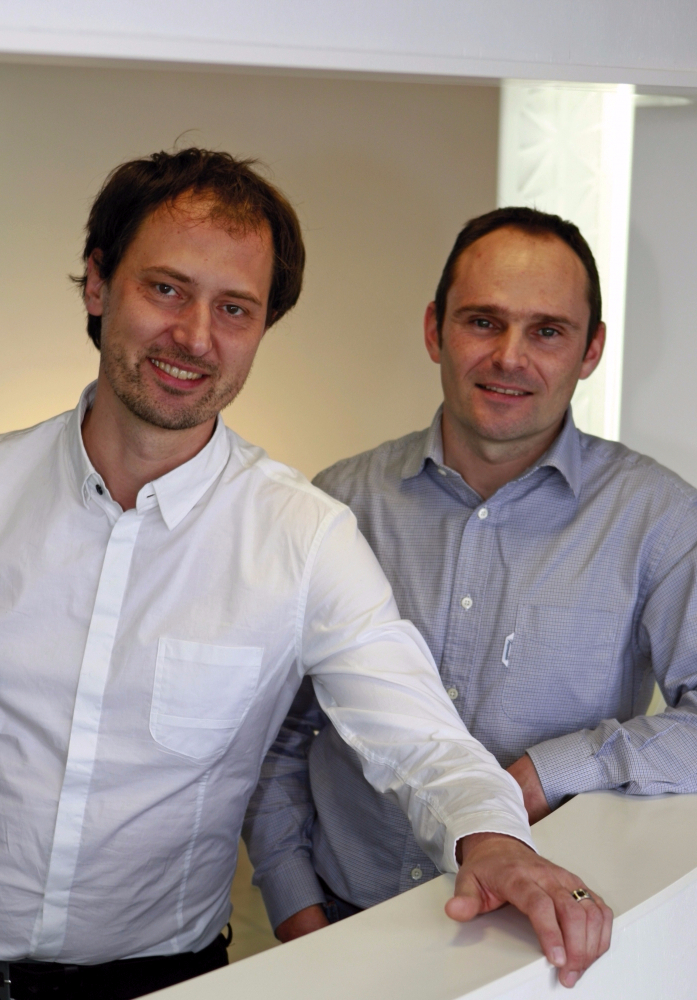 Studio Cogitech is a French creative studio and technical engineering practice led by Sylvain Quidant and Olivier Mesplomb, both internationally recognized specialists in composite materials. 'MATRICE' is their first design collection, named after the resin that acts like a matrix for fibers. In this collection the focus is on carbon fiber and fiberglass.

For the last 17 years, architecture firms, art galleries, as well as famous designers have trusted Cogitech's creative teams to give shape to their most far-fetched ideas, to think outside the box, invent intricate, rare and increasingly innovative objects and structures. In 2014, Cogitech was awarded the prestigious label "Entreprise du Patrimoine Vivant" (EPV), which distinguishes French companies showing excellence in manual and industrial craftsmanship.

'MATRICE' is a collection with pure and simple lines entirely produced in carbon fiber and lacquered fiberglass. Studio Cogitech's research is transformed into pure aesthetics and the collection shows an unparalleled expertise in pushing the limits of the composite materials to the fullest while emphasizing their beauty and performance.
Studio Cogitech est un studio de création et un cabinet d'ingénierie technique français dirigés par Sylvain Quidant et Olivier Mesplomb, deux spécialistes reconnus des matériaux composites à l'échelle internationale. 'MATRICE' est leur première collection de design, ainsi nommée d'après les résines qui agissent comme une matrice pour les fibres – ici la fibre de carbone et la fibre de verre.

Depuis 17 ans, les cabinets d'architecture, les galeries d'art et les grandes signatures du design font confiance aux équipes créatives de Cogitech pour donner corps à leurs idées les plus improbables, penser autrement, inventer des objets et des structures complexes, rares et toujours plus innovantes. In 2014, Cogitech a obtenu le prestigieux label "Entreprise du Patrimoine Vivant" (EPV), attribué par l'Etat français, qui distingue les entreprises françaises aux savoir-faire artisanaux et industriels d'excellence.

'MATRICE' est une collection aux lignes pures et simples entièrement produite en fibre de carbone et en fibre de verre laquée. Elle réunit la recherche de pureté esthétique portée par Studio Cogitech et une expertise éprouvée pour explorer tous les possibles des matériaux composites, valoriser leur beauté aussi bien que leurs performances.