Back
Gildas Berthelot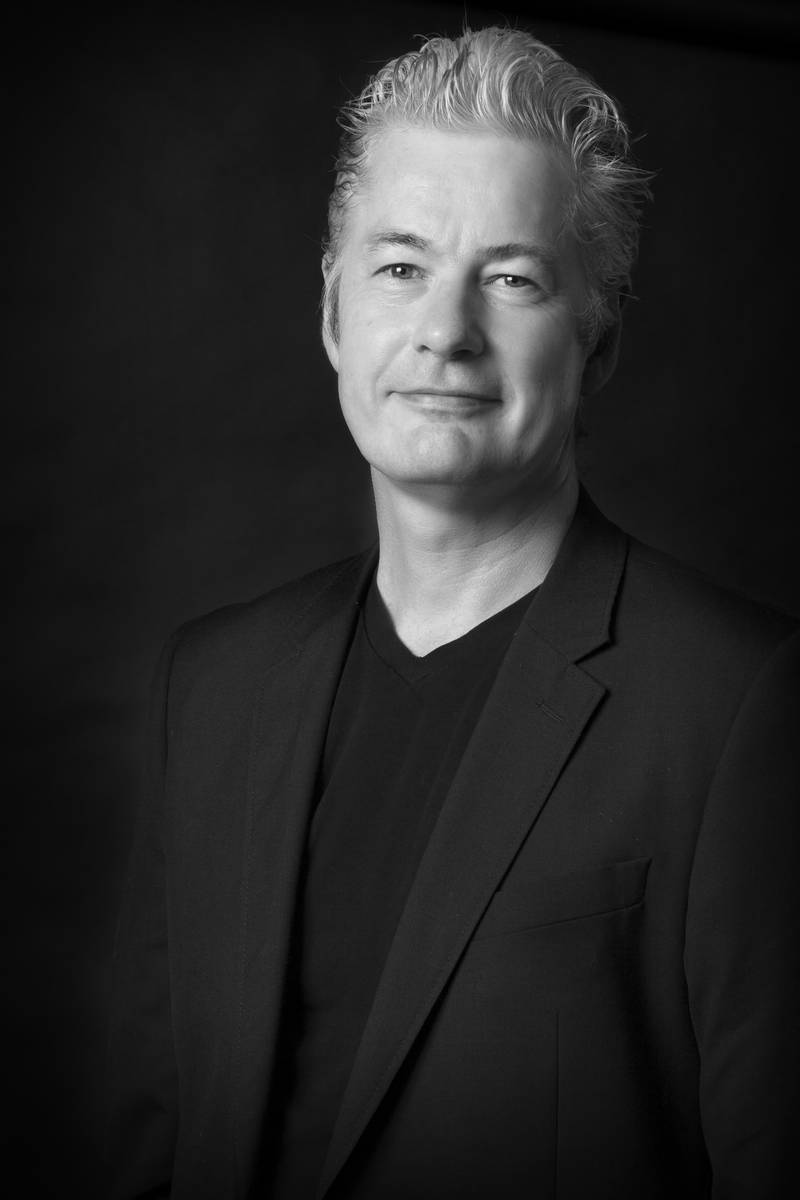 Both a cabinetmaker and a visual artist, Gildas Berthelot has forged a unique path in the world of contemporary design over the past 30 years. His vision and his experience give birth to sculptural furniture pieces that are also imaginary creatures, shaped thanks to his exceptional ingenuity in craftsmanship techniques.

Gildas Berthelot draws, designs and hand crafts each work himself in his workshop in Canada. His dual training as an artist and a cabinetmaker allows him to reconcile artistic creativity and technical prowess. The creative idea is refined progressively from the second to the third dimension, from the drawing, the model and to the finalized work.

Everything starts with the drawing, a medium that is an integral part of Gildas Berthelot's incredibly precise and focused methodology. "While cabinetmaking requires many physical means: plans, templates, tools, and an extremely rigorous method, drawing is to me as much a form of introspection as it is a liberation. I like this contrast between the charcoal which slides freely on a sheet of paper and the strict organization of the tracing of a piece of furniture."

After the drawing, Gildas Berthelot then creates a scale model, or a "volume in progress" of the future piece of furniture. "The model is a three dimensional sketch. Nothing is finalized until I create the plan."

Gildas Berthelot's sculpture uses living, natural forms whose rich arabesque-like shapes liberate his work from the usual typologies to invent new organisms. The play of curves and counter curves, the tangible sensuality of matter, polished wood or bronze, give life to imaginary bodies that also are fantasy creatures. His works are ellipses, both natural and supernatural, both incarnated and abstract. "My sculpture is first of all fiction in a real world."

Gildas Berthelot was born in France in 1961. He is a graduate in Visual Arts from both the École Nationale Supérieure des Beaux-Arts in Paris and the Quebec University in Montreal. He learned to be a cabinetmaker when he was young in his father's workshop and inherited his father's passion and knowledge for the cabinet-making trade. Gildas Berthelot lives and works in Montreal, Canada.
A la fois ébéniste et artiste plasticien, Gildas Berthelot s'est forgé depuis les années 1990 un chemin singulier dans le design contemporain. De sa vision et de son expérience naissent des meubles sculptures qui sont aussi des créatures imaginaires, développées grâce à sa maîtrise exceptionnelle des techniques de la main.

Gildas Berthelot dessine, conçoit et réalise chaque pièce lui-même dans son atelier au Canada. Sa double formation d'artiste et d'ébéniste lui permet de réconcilier créativité artistique et prouesse technique. L'idée créatrice s'affine progressivement de la deuxième à la troisième dimension, du dessin à la maquette jusqu'à la pièce finale.

Tout commence par le dessin, un médium que Gildas Berthelot a totalement intégré à sa méthodologie de travail, extrêmement précise et ciblée. « Là où l'ébénisterie exige beaucoup de moyens, des plans, des gabarits, des outils, bref une méthode très rigoureuse, le dessin est pour moi autant une forme d'introspection qu'une libération. J'aime cette opposition entre le fusain qui glisse en toute liberté sur une page blanche et l'organisation rigoureuse du traçage d'un meuble. »

Après le dessin vient l'étape de la maquette du meuble à l'échelle, envisagé comme un volume en devenir. « La maquette est un passage que j'envisage comme une esquisse en volume. Rien n'est figé jusqu'à la mise au plan. »

Si la sculpture de Gildas Berthelot utilise des formes vivantes, naturelles, la richesse profuse de son arabesque s'affranchit des typologies habituelles pour inventer de nouveaux organismes. Le jeu des courbes et des contre-courbes, la sensualité tangible de la matière, bois poli ou bronze, donnent vie à des corps imaginaires qui sont aussi des créatures d'ordre fantastique. Ses œuvres sont des ellipses, à la fois naturelles et surnaturelles, à la fois incarnées et abstraites. « Ma sculpture est d'abord une fiction dans le monde réel. »

Gildas Berthelot est né en France en 1961. Il est diplômé en arts plastiques de l'École Nationale Supérieure des Beaux-Arts de Paris et de l'Université de Québec, Montréal. Il apprend très jeune le métier d'ébéniste dans l'atelier de son père, lui-même ébéniste, qui lui communique sa passion et son savoir. Il vit et travaille à Montréal, Canada.