Back
Pia Maria Raeder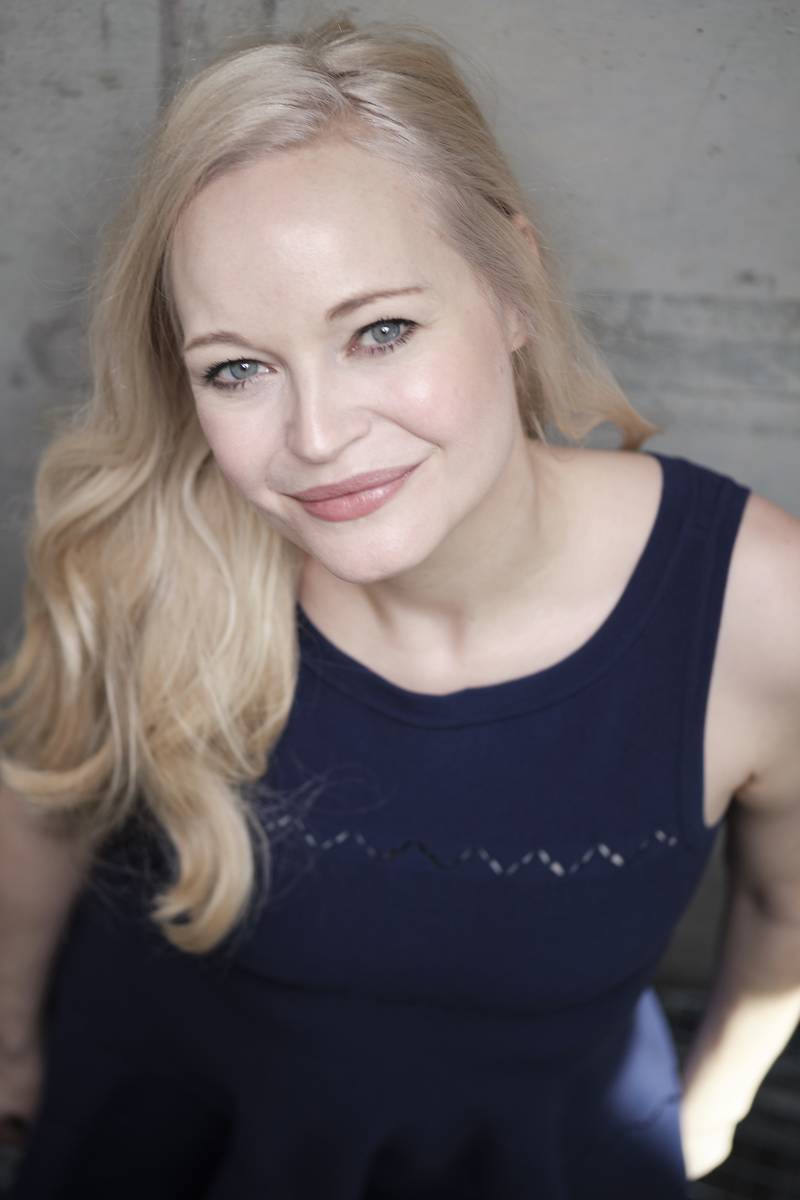 Pia Maria Raeder is committed to expressing her own vision of nature and translating the aesthetic beauties of the natural world into sculptural objects. Work by the artist has joined the permanent collection of the Musée des Arts Décoratifs in Paris, France.

Each sculpture is handcrafted from thousands of beechwood elements, wooden rods ('SEA ANEMONE' series) or wooden pearls ('STARDUST' series) that are meticulously arranged one by one by hand. Free from its limitations, the wood thus transformed into undulating and living forms enjoys a new freedom. A breath of life seems to animate these organic creations, as if nature, rather than being copied, had been felt and reasserted.

Pia Maria Raeder's work produces a sense of wonder, inducing a form of engagement beyond the gaze, more emotional and even tactile. In the artist's own words: "My experimentations on materials and biomorphic forms aim at creating pieces which are as vibrant, unique and surprising as Nature".

Pia Maria Raeder has become renowned worldwide for her 'Sea Anemone' collection that evokes the beauty of the seabed. Launched in 2016, the 'Sea Anemone' collection now encompasses many typologies in which function and poetry blend: coffee and side tables, wall and freestanding mirrors, armchairs, chandeliers, floor and table lamps, vases.

Since 2019 Pia Maria Raeder has pursued her exploration of nature with the 'STARDUST' series. "Just like everyone I am fascinated by the scene of a starry sky. We all instinctively feel the magnetic attraction of these suns' final splendors, as far as they may be. Living organisms are all made of this stardust that has crossed the universe for billions of years. With 'STARDUST', I want to give my own interpretation of this natural phenomenon."

Each work in the 'STARDUST' collection is made of thousands of beechwood half pearls carved in eight different dimensions. Comparable to a stellar landscape, the pearl structure then undergoes a custom real silver based metallizing process. This very technical last step based on this precious metal provides the largest spectrum of light possible, conferring each creation its astonishing changing and shimmering reflections. According to the viewing angle and the light, various shades are sparkling, from brown to pink to golden, from blue to black to silvery, in tune with the intangible spectrum of colors launched by a supernova in fusion.

Pia Maria Raeder was born in 1978 in Germany. With a University degree in Political Science, she first worked as a TV reporter for the RTL Group and presented a live show focused on social and political topics. In 2014, her creative skills and her will to inscribe her work in the long term led her to a radical change of life. She now spends all of her time on experimenting on shapes and materials in her workshop in Munich.
Pia Maria Raeder s'attache à interpréter sa propre vision de la nature et à traduire les beautés esthétiques du monde naturel en objets sculpturaux. Le travail de l'artiste fait partie de la collection permanente du Musée des Arts Décoratifs de Paris.

Chaque sculpture est réalisée à partir de milliers d'éléments en bois de hêtre, tiges de bois (collection 'SEA ANEMONE') ou perles de bois (collection 'STARDUST') qui sont associées minutieusement une par une à la main. Emancipé de ses limites, le bois ainsi transformé en formes ondulantes et vivantes se voit offrir une nouvelle liberté. Un souffle de vie semble animer ces créations organiques, écho d'une nature non pas imitée mais ressentie et réaffirmée.

L'oeuvre de Pia Maria Raeder suscite un sentiment d'émerveillement, invitant à une forme d'engagement qui va au-delà du regard, un engagement émotionnel et même tactile. Selon les propres mots de l'artiste : « Mes expérimentations sur les matériaux et les formes biomorphiques visent à créer des pièces qui sont aussi vibrantes, uniques et surprenantes que la Nature ».

Pia Maria Raeder a acquis une renommée internationale avec la collection 'SEA ANEMONE' qui évoque la beauté des fonds sous-marins. Lancée en 2016, la collection 'Sea Anemone' s'étend aujourd'hui à de nombreuses typologies où fusionnent fonction et poésie : tables basses et d'appoint, miroirs muraux et de sol, fauteuils, lustres, lampes de sol et lampes de table, vases.

Depuis 2019, Pia Maria Raeder poursuit son exploration de la nature avec la collection 'STARDUST'. « Comme tout un chacun, je suis fascinée par le spectacle d'un ciel étoilé. Nous ressentons tous de manière instinctive l'attraction magnétique de ces soleils qui rendent leurs derniers feux, aussi loin soient-ils. Les organismes vivants sont tous faits de cette poussière d'étoiles qui traverse l'univers depuis des milliards d'années. Avec 'STARDUST', je veux donner ma propre interprétation de ce phénomène naturel ».

Chaque pièce de la collection 'STARDUST' est réalisée à partir de milliers de demi-perles de bois de hêtre sculptées en huit dimensions différentes. Comparable à un paysage stellaire, la structure perlée fait ensuite l'objet d'un processus de métallisation sur mesure à base d'argent véritable. Cette dernière étape très technique, fondée sur ce métal précieux, fournit le spectre de lumière le plus large possible, conférant à chaque création ses étonnants reflets changeants et chatoyants. Selon l'angle de vue et la lumière, les tonalités fusent, du brun au rose et au doré, du bleu au noir et à l'argenté, à l'image de l'insaisissable spectre de couleurs lancé par une supernova en fusion.

Pia Maria Raeder est née en 1978 en Allemagne. Après des études de sciences politiques à l'Université, elle travaille comme reporter et anime en direct à la télévision pour le Groupe RTL un programme centré sur les sujets politiques et sociaux. En 2014, son talent créatif et sa volonté d'inscrire son travail dans la durée l'amènent à changer radicalement de vie. Elle se consacre aujourd'hui à ses propres expérimentations sur les formes et les matériaux dans son atelier à Munich.